Engineer reduces pre-tax loss from £71m to £6.8m after takeover and cuts 800 jobs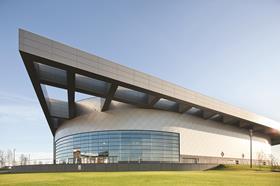 Engineer Halcrow has reported a 91% cut to its pre-tax loss in the first year of trading after it was bought by CH2M Hill, it has emerged.
In accounts filed at Companies House the firm reported a cut in its pre-tax loss from £71m to £6.8m in the year to 31 December 2012. It also revealed it had "aggressively" cut costs over the period, including through culling over 800 jobs.
It reported a fall in revenue of 11% from £238m in 2011 to £211m the following year.
The firm reported a fall in average staff levels from 3,377 to 2,566 over the period. Most of the 811 job cuts were from professional and technical roles, where 469 posts were lost.
A further 341 administrative jobs went, leaving the firm with 197 administrative staff.
In the year, the firm spent £3.2m on redundancy costs, up from £2.1m the previous year.
Writing in the accounts, the directors of the firm said the 2012 results were a "significant improvement" over 2011.
They said: "Aggressive steps were taken in 2012 to substantially alter and streamline Halcrow's operating profile to better align the cost structure with the market. As in most acquisitions, there were redundant roles in support functions that allowed for meaningful overhead cost savings to be realised throughout 2012."
They said the long-term outlook was "positive" and although the firm had been in financial trouble when CH2M Hill bought it, its "technical capabilities, geographic presence and ethical reputation outweighed its financial shortcomings".
In 2012, revenue from outside Europe dropped dramatically.
Revenue from the Americas fell 44%, from the Middle East fell 51% and from Asia fell 43%.
But UK and European revenue, the majority of the firm's business, held-up well falling just 5.5% to £192m over the period.
The directors report said: "Delays in commencement of projects were experienced and the state of the economy maintained high uncertainty about government spending."