HCA's zero-carbon development moves forward, as Barratt and Sovereign Housing Association agree on deal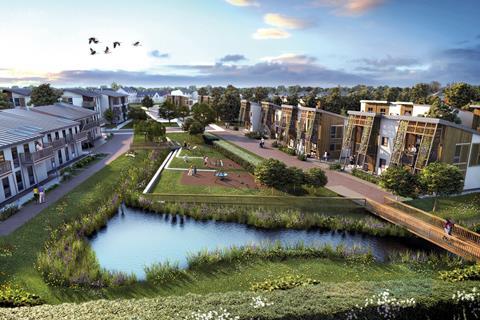 The Homes and Communities Agency's (HCA) Hanham Hall zero-carbon development received a boost this week after a deal was agreed between Sovereign Housing Association and Barratt Homes.
Under the deal the housing association will take on 61 affordable homes in south Gloucestershire.
The first Sovereign properties, a mix of two and three-bedroom homes, should be occupied by March 2013. The 12-acre scheme, owned by the HCA and being built by Barratt Homes, will have 185 super-insulated timberframe eco-homes. The whole project is due to finish in April 2015.