We're off exploring, as construction folk pack some extraordinarily weighty reading matter, download an album or two for the trip, and head off to Malawi - though even here Lord Sugar's tweets will still reach you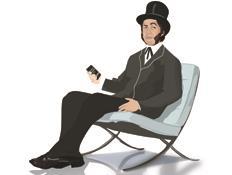 Building's book club recommends …
Wading through the average planning application can be a time-consuming task, but I was alarmed to learn this week that reading the full application for the Thames super sewer from cover to cover would take you around two-and-a-half years, according to the project's boss. Phil Stride, head of London Tideway Tunnels at Thames Water, informed attendees at an event on the project hosted by New London Architecture last week that you would also have to read six pages a minute to achieve that time. It's no wonder the Planning Inspectorate has five inspectors and nine other staff members sifting through the application's 55,000 pages.
Bonkers
Prime minister David Cameron got into a spot of bother last week after shooting his mouth off about solar power. The row broke out after Cameron told workers at energy company E.ON in Coventry that the solar panel industry "went completely mental" when the government cut its subsidies. Cue campaigners and MPs complaining that the phrase could be seen as "pejorative" to people with mental health issues. But the solar industry seems happy enough that its loud protestations have been heard. Howard Johns, MD of installer Southern Solar and co-ordinator of the industry campaign, told me: "We've obviously had an impact on the guy. But I do think higher up politicians tend to see us as a bunch of crazies!"
Downton goes digital
A study has revealed just how tech-savvy construction workers have become. The analysis of the technology habits of employees in 1,300 construction firms, undertaken by Egnyte, has shown that around half of files received by workers are on their mobile devices - rather than desktop computers. The average size of file shared is roughly equal to a full album of music, while the largest file shared was a mammoth 32 Gigabytes - not some complex BIM model, but in fact seasons 1 and 2 of Downton Abbey. Who would have thought it?
Sugar sweet on Choat
CMS Cameron McKenna lawyer Rupert Choat has enjoyed media exposure as a long-standing columnist in this magazine. But his name reached a larger audience thanks to a tweet by business guru and BBC Apprentice star Lord Sugar last week to his 2.8 million followers. Sugar praised Choat's "10 years of hard work" battling to win legal compensation for the Hackney Empire, of which Sugar is a patron. Hackney Empire won damages from insurer Aviva last month for non-payment of a bond when redevelopment of the theatre hit problems after the contractor went bust. But surely Choat's greatest achievement has been surviving a decade in Sugar's employ without hearing: "You're fired".
Scotland the brave
A group of 15 Scottish housing and community professionals are heading to Malawi to build homes for the country's most disadvantaged people later this month. They hail from Campbell Thomson Associates, BTO, ANCHO, Atrium Group and the Port of Leith Housing Association and are supporting international housing charity Habitat for Humanity. They aim to raise £37,500 for their venture and have so far raised an impressive £28,000. To donate, visit: www.habitatforhumanity.org.uk/MalawiGordonCampbell

My family and other animals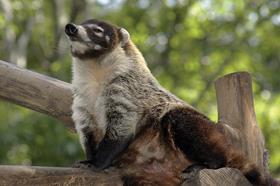 Former Sir Robert McAlpine director Sir William McAlpine owns a 200 acre private zoo in Buckinghamshire, it has emerged. It seems McAlpine and his wife Judy set up the menagerie at their estate to house around 400 animals - including emus, lemurs and meerkats - that would otherwise have been put down. Its existence came to light after the McAlpines made an appeal for two missing coatis, members of the racoon family. The zoo began in 1990 when McAlpine offered his empty deer enclosure as a home for 12 male wallabies from London Zoo. "Two of them escaped and turned up outside a pub in Henley at closing time," he told The Sunday Times. "They did more for the temperance movement than anything before or since."
Send any juicy industry gossip to hansom@ubm.com