This week, princes Harry and William get to play with Lego, a pom gives Melbourne its comeuppance, a luxury office refurb aims for high-end users – while the Stirling prize has something for everyone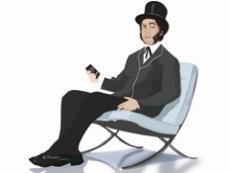 Highs and lows
This year's Stirling prize was notably political, with the gong going to one of the last schools procured under Labour's Building Schools for the Future programme. Meanwhile, the presence on the shortlist of Rogers Stirk Harbour & Partners' non-dom housing, Neo Bankside, provoked protests from Architects for Social Housing who shouted their objections at arriving guests. Former RIBA president Angela Brady courageously popped outside to have a chat. She pointed out that the shortlist also featured a social housing block, Niall McLaughlin's Peabody flats. Inside the ceremony, a series of short BBC films was screened on the contenders. The Peabody film included an interview with two proud residents who also turned out to be in the audience. For Neo Bankside, the filmmakers must not have been able to find any residents to interview so made do with the charming concierge who told us how much he'd like to live there - if only he could afford it.
The Midas touch
Want to work like a king or queen? Real estate investor Enstar Capital has just unveiled what is purportedly London's most luxurious office building, complete with gold thrones (toilets). Located in the heart of Mayfair (where else?), the building cost £500 per ft2 to fit out. Each 2,000ft2 of office floor will set you back £250,000 a year to rent. Other features include marble floors, Tuscanstairwells and gold-plated radiators. The scheme is the brainchild of architects Stiff & Trevillion, who were instructed to design something lavish - and then some. I wonder if the loo roll comes embossed with the queen's seal?
Small is beautiful
Londoners are using crowdfunding to buy into small developments or boutique homes as they spurn large regeneration schemes. These schemes usually involve fewer than 20 homes and appeal to buyers as they have more of a community feel, cachet and better resale values. Funding Circle is one of the new lending platforms, raising £100m last year to help build more than 600 homes in London, including a seven-apartment scheme in Ealing by developer Uplift Property, which used a £2.1m loan financed by 30,198 investors. A blog on Uplift's website lists 10 reasons to move to Ealing - one of them being the coffee, which seems a little unlikely.
Down on down under
Melbourne may be the world's most liveable city, according to the Economist, but that's not enough to stop one leading British architect pooh-poohing its skyline. Amanda Levete, a Stirling prize-winning architect, told the locals she was distinctly unimpressed by the city's skyline. Unveiling a pavilion in the city, she said: "I look at the skyscape here and it needs buildings of more significance, more quality, more consideration and that are of Melbourne." Levete also suggested taxing developers when the intention is "to make a quick buck without the consideration of the public realm". If only there were such a tax here - the chancellor would be rolling in money.
Picture this
The built environment photography prize, Art of Building, is open for entries. Run by the Chartered Institute of Building, the competition explores not only the beauty of architecture, but also the way that buildings relate to people and their surroundings. The contest has a cash prize of £3,000. The four categories of this year's competition are: architecture; human interaction (how people interact with buildings); nature and the built environment; and creative vision (a unique and abstract perspective of buildings).

Princes in the tower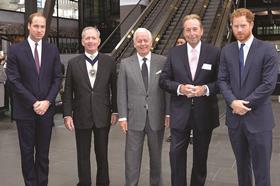 Grandees, hobnobbers and general hangers-on attending the official opening of British Land's Leadenhall Building were treated to a royal double act in the shape of princes William and Harry, who were on metaphorical ribbon cutting duties. My reporter was pleased to be handed a mini cheesegrater as a memento of the occasion, inspired by the building's nickname. William and Harry were presented with a "bespoke" Lego model of the building. Readers will recall industry-types were challenged to build the Cheesegrater out of Lego for our Christmas charity challenge last year, and all of their efforts could also rightly be described as "bespoke".