Announcement expected before November's COP26 climate conference
The government's strategy for decarbonising buildings in the UK over the next three decades is set to be revealed within weeks.
It is widely expected that the heat and building strategy will be published in the run up to the COP26 climate change conference being held in Glasgow between 31 October and 12 November.
Originally promised early this year, it has been delayed several times amid speculation of disagreements between No10 and the Treasury over how key parts of it will be funded.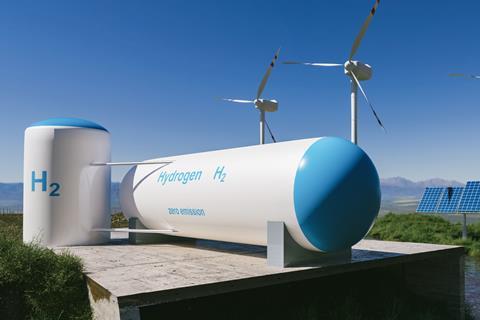 The row is believed to have erupted over what technology will replace traditional gas boilers, which are set to be banned from new build properties from 2025 and from all properties by 2035.
One option being considered by ministers is heat pumps, which can save up to 80% of carbon emissions.
The strategy is expected to outline how the government aims to achieve its stated goal of having 600,000 of the devices installed each year by 2028.
But heat pumps, which compress heat absorbed from the air, can cost up to £14,000, while versions of the technology which work by compressing heat from the ground can cost up to £35,000.
Boris Johnson is said to be looking at giving homeowners £7,000 grants to install the devices by quadrupling the funding of the existing £100m Clean Heat Grants scheme and extending its duration to three years.
Another option on the table is modifying traditional gas boilers so that they can use hydrogen. While this would not require as much new infrastructure to be installed in buildings, hydrogen production is currently an expensive and carbon intensive process.
While the strategy is expected to include a combination of the two technologies, which one gains prominence is likely to depend on how far costs can be brought down by mass production.
Supporters of heat pumps argue that government intervention to drive demand could make heat pumps affordable within a few years.
Fridges - which work using a similar principle to heat pumps but in reverse - cost around $7,000 in today's money in 1927. By 1940, mass production had brought prices down to around a fifth of that.
If the same timespan were applied to air-source heat pumps, they would cost around the same as gas boilers by the mid-2030s.
But Energy and Utilities Alliance chief executive Mike Foster told Building that the ability to reduce the cost of heat pumps is more limited than hydrogen.
He argued that components in heat pumps are already mass produced, and any significant cost savings would be driven by technological advances rather than greater production.
Another approach likely to feature in the strategy is low-carbon heat networks, which distribute heat to homes from a central source.
The government's £270m Green Heat Network Fund, which will only award funding to low-carbon energy technologies like heat pumps, solar and geothermal energy.