Group with rival proposal to challenge court ruling
An appeal has been lodged with the Supreme Court in a bid to overturn the ruling that threatens to scupper the £14bn expansion of Heathrow on environmental grounds.
Lawyers for Heathrow West - a plan by property and hospitality conglomerate the Arora Group to develop and operate a new terminal servicing the proposed new runway at Heathrow Airport - have formally lodged appeal papers to put the expansion back on track.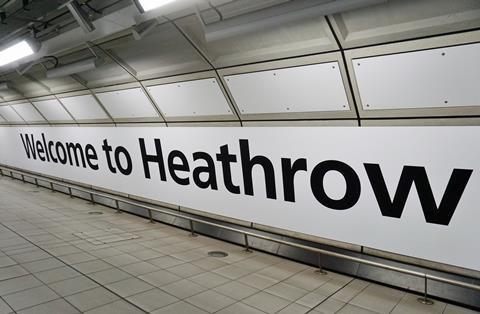 The group was an interested party in the Court of Appeal case which concluded yesterday with the unexpected ruling that the government had acted illegally. Agora said it wanted to continue to support the airport in getting a green light for expansion.
Heathrow West is proposing a new terminal at Heathrow to serve the proposed new runway, with capacity for up to 40m passengers a year.
The plans for Heathrow West are completely separate from expansion proposals by Heathrow Airport Ltd.
Both groups are expected to submit a development consent order application later this year.
Heathrow West said: "The Court of Appeal ruling reiterates how critical it will be to minimise the environmental disruption caused by expansion and to mitigate as best as possible; and our plans do this more than Heathrow Airport Limited's.
"For that reason, as well as faster delivery and reduced costs, it is absolutely critical that the government now gives Heathrow West a seat at the top table to help deliver expansion and get it back on track."
Heathrow itself has also confirmed that it will challenge the decision, releasing a statement saying: "We will appeal to the Supreme Court on this one issue and are confident that we will be successful."
The government has confirmed it will not fight the Court of Appeal's decision ruling the expansion of Heathrow illegal on climate change grounds, saying it is up to the industry to fight for the project.
Transport secretary Grant Shapps has said that, while it was important to expand the UK's airport capacity, the government will not push the case for Heathrow.
In a tweet, Shapps said: "Airport expansion is core to boosting global connectivity. We also take seriously our commitment to the environment. This Govt won't appeal today's judgment given our manifesto makes clear any #Heathrow expansion will be industry led."
The government is yet to announce whether it will consider revising the Airport National Policy Statement (ANPS), which is what the court found illegal.