Government has required the airport to keep passenger charges to a mininium and find other ways to fund its expansion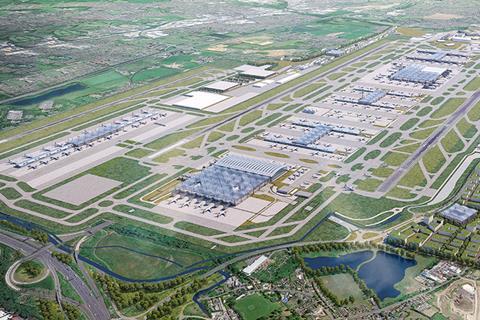 Heathrow has revealed plans to save £2.5bn on the cost of its third runway expansion scheme by dropping plans for a dedicated new terminal.
The cost of the project is has now been whittled down to £14bn and the airport is proposing to build additional capacity at terminals 2 and 5 instead of a new terminal for the proposed northwest runway.
The plans also reposition new buildings over existing public transport and baggage infrastructure.
Heathrow said technological advancements mean that it can reduce the amount of terminal space required and money could also be saved by more efficient phasing of the construction of the terminals capacity.
Details of the revised plans for the third runway, which was chosen last year as the government's preferred option for air travel expansion in the south of the country, will be unveiled in full next month when Heathrow goes out for public consultation.
The airport has been looking to reduce the costs of its plans for a third runway after the government laid out requirements for it to keep passenger charges close to current levels.
It plans to build the new runway with pre-assembled components put together offsite across 65 possible hubs before the parts are loaded onto trucks and sent to the airport.
Sites in the running for the hubs have been proposed by Laing O'Rourke, Balfour Beatty and Severfield.
Heathrow's executive director expansion Emma Gilthorpe said: "The Secretary of State set us the challenge to deliver an expanded airport for Britain with passenger charges staying close to current levels. We have now identified potential savings of £2.5bn and are increasingly confident we can meet the affordability challenge"