But firm downplays expectations for construction sector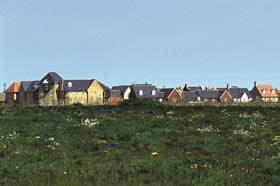 Henry Boot has added its voice to indications of a slow improvement in the UK housing market, but warned that it is "cautious" about the amount of traditional construction work likely to arise next year and beyond.
The land and construction firm said in its latest interim management statement that housebuilding volumes were beginning to rise "from a very low base", with a particular focus on the south and south-east of England.
It said: "In a period, in which trading conditions have continued to remain challenging though relatively stable, the group has traded in line with the board's expectations.
"While no material sale transactions arose in the period covered by this statement, our teams remain very busy bringing forward land and development opportunities."
The company it believed the government's NewBuy mortgage guarantee scheme was likely to assist first-time buyers, but that its success would be dependent on mortgage providers supporting the programme at competitive rates of interest.
Henry Boot said its construction division had now secured 95% of its budgeted turnover for 2012 and was starting to take orders for 2013.
"Whilst this is in line with our expectations, we remain cautious regarding the amount of traditional construction work, at acceptable margins, that will arise in 2013 and beyond," it said.
The firm said the social housing sector was continuing to provide a steady flow of work under long-term frameworks in Scunthorpe, Manchester, Leicester and Doncaster, and that major schemes were being undertaken for Eastlands Homes and Southway Housing.
However it said its Banner Plant division had got off to "a rather slow start to the year" and that trading remained below internal forecasts for the first part of the year.