Prime minister to announce new HS2 chairman has been tasked with bringing down estimated £50bn cost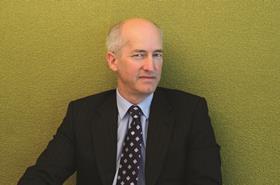 Former Olympic boss David Higgins has been tasked with lowering the estimated £50bn cost of HS2, David Cameron will announce later.
Speaking at the CBI annual conference today, the prime minister will renew calls for cross-party support for the project and warn that dithering over the high speed rail link will condemn Britain to the slow lane.
Cameron will announce that the first task of Higgins - HS2's new chairman - will be to report on lowering costs and maximising benefits.
"Britain has shown it can build great infrastructure like HS1 or the Olympics on time and on budget. And with Sir David Higgins in charge - the man who built the Olympics - we will do that for the north-south line too," he will say.
"He has agreed that the first vital step will be to bring his penetrating eye and expertise to a specific task. To report on the costs. And to maximise the benefits for all parts of the country as quickly as possible.
"He has already said the line could come in 'substantially' under the current budget. And he has also made it clear he needs cross-party support to do it."
Cameron will also say: "Fortune favours the bold - not the weak and indecisive.
"Those who want to delay or obstruct HS2 show a lack of vision. They are playing politics with Britain's prosperity. They are betraying everyone north of Watford. And they want to condemn Britain to the slow lane.
"I ask everyone across politics to put their own interests aside - and put the national interest first"
HS2 would see lines built between Birmingham and London, followed by a V-shaped second phase building separate tracks from Birmingham to Manchester and Leeds.
The government hopes to begin construction on the first phase of HS2 in 2017 and open that part of the line in 2026.
Shadow chancellor Ed Balls - who is also speaking at the conference - will reiterate that Labour's support for the Y-shaped route to Leeds and Manchester is "not at any cost".
"The Labour Party cannot - and will not - give the government a blank cheque," he will say.