Government's green light for 3.2km scheme ruled unlawful after legal battle by campaigners
The High Court has overruled the government's decision to approve the £1.7bn Stonehenge tunnel.
Transport secretary Grant Shapps granted Highways England a development consent order last year for the project, which aims to reduce congestion on the A303 road.
But the green light had been against the recommendations of planning officials, who had warned Shapps that the 3.2km tunnel would cause "substantial harm" to the nearby Stonehenge World Heritage Site.
The hearing on the planning consent was held last month following a legal challenge brought by campaign group Save Stonehenge World Heritage Site (SSWHS), which raised £50,000 in a crowdfunder to bring the judicial review.
High Court judge David Holgate said that Shapps had not properly considered the risk of harm to heritage assets within the Unesco World Heritage Site, ruling the decision to approve the scheme unlawful.
Justice Holgate added that Shapps had not considered alternatives to the scheme including a longer tunnel which might have caused less damage to the site.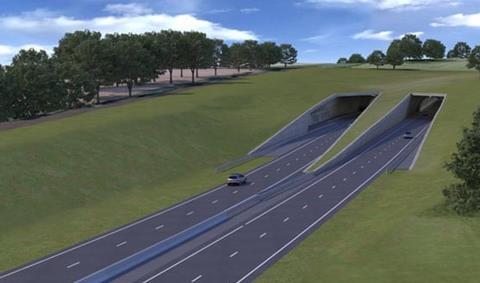 He said: "In this case the relative merits of the alternative tunnel options compared to the western cutting and portals were an obviously material consideration which the SST was required to assess. It was irrational not to do so."
SSWHS director John Adams said the group "could not be more pleased about the outcome" of its challenge.
He added: "Now that we are facing a climate emergency, it is all the more important that this ruling should be a wake-up call for the government.
"It should look again at its roads programme and take action to reduce road traffic and eliminate any need to build new and wider roads that threaten the environment as well as our cultural heritage."
The consent order was ruled unlawful on only two out of nine challenges raised in the judicial review, with seven being dismissed by the judge.
Highways England had named three JVs on the shortlist for the project earlier this year - BMJV, consisting of Bouygues Travaux Publics and J Murphy & Sons, HDJV, consisting of Hochtief Infrastructure and Dragados, and MORE JV, consisting of FCC Construcción, Salini Impregilo SPA and BeMo Tunnelling UK.