US-based construction giant moots buy to grow UK market share and target projects like HS2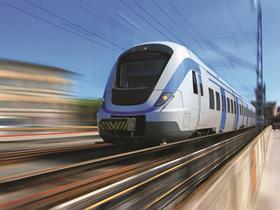 US-based construction giant Hill International is will look to acquire a UK project management firm within two years, according to a report in the Daily Telegraph.
Hill is better known as a legal and disputes consultant in the UK, but provides contracting and consulting services worldwide.
The firm's chief operating officer David Ricter told the Telegraph it wanted to acqure a UK business to grow its presence in the market and to help it target major infrastructure projects like HS2.
Richter said: "It's one of the few global markets where we don't have a project management presence and we're working to change that.
"We would certainly like to have a project management presence there which we don't. I think you will see over the next couple of years that we acquire a brand [in the UK]".
Richter added: "HS2 is the next major project coming along. I think the construction market in the UK is getting stronger at the moment and we would very much like to have a bigger presence there. The UK buildings market is also coming back and getting stronger."
Several US firms have made UK consultant acquisitions in recent years, including Aecom buying Davis Langdon, URS buying Scott Wilson and CH2M Hill buying Halcrow.
Richter will take over as chief executive of New York-listed Hill International at the end of the year, succeeding his father who founded the firm in 1976.