Prime minister understood to have had security concerns addressed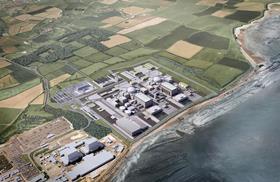 Theresa May is set to give the £18 billion Hinkley Point nuclear power plant the green light later this week, according to reports.
The prime minister announced in July that she wanted a second look at the Somerset scheme – just hours after it was finally approved by executives at the firm developing it, French power giant EDF.
As well as EDF, the scheme is also being bankrolled by the Chinese General Nuclear Power Corporation.
According to ITV News, it is thought May has insisted on a new contract which addresses her concerns that the UK is giving China a big stake in the UK's nuclear power infrastructure.
ITV News said the prime minister wanted to announce on Monday that the project was back on but had to postpone the plans when the cabinet minister in charge of the project, business secretary Greg Clark, said he had some last minute concerns
But it is understood a decision saying the scheme is finally good to go will be announced by Friday.