Decision would shred government's ambition to deliver a series of new nuclear plants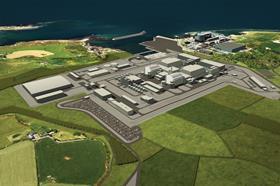 Hitachi will ditch plans to develop a nuclear power station in Wyfla Newydd at a board meeting next week according to Japan's Nikkei newspaper.
The Welsh government has described the reports as 'worrying', with hundreds of jobs likely to be lost in coming weeks if Hitatchi pull the plug.
The firm's concerns over soaring costs on the project were first reported in December, with Hitatchi having ploughed hundreds of millions of pounds a year into the site in Anglesey.
The Japanese conglomerate has struggled to find private investors for the project and has been in discussion with the British government about the proposed Wylfa plant since June.
Hitatchi's exit from Wylfa would shred the UK's plans to obtain a series of new nuclear plants after Toshiba wound up operations in Moorside where it had planned to build a reactor.
In a statement, the Welsh government said: "This is a major project with significant economic benefits to Wales and rest of the country. We will continue to monitor the situation very carefully and press the UK government to do everything it can to help bring this project to Anglesey."
As Korean state-owned firm Kepco moved away from talks to take over construction of a Moorside nuclear plant, China General Nuclear and French energy giant EDF, developers of Hinkley Point B, could remain the only companies actively interested in building nuclear stations in the UK.