Former British colony is to add a third runway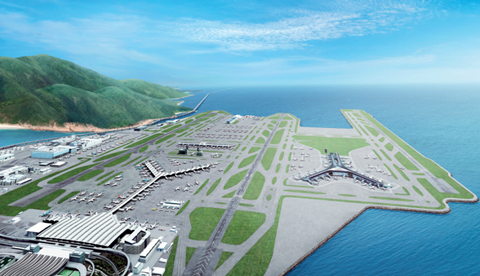 A consortium headed by London-based consultancy HKA has secured work on a HK$141.5bn (£13.8bn) mega-project which will see Hong Kong International Airport add a third 3.8km runway.
The project, which requires the reclamation of 650ha of land, will also have a new passenger concourse, its second terminal expanded and the provision of a new 2.6km automated people mover
Upon completion Hong Kong International Airport will be able to serve 30 million additional passengers annually.
HKA will lead a consortium delivering planning, programming, risk and BIM services. Its partners include risk manager Equib, project performance manager Logikal, digital solutions expert Waldeck, and BIM specialist BIMS Group.
Paul Roberts, partner at HKA, said: "Our professional team of advisory specialists will be working under the direction of the Authority during the planning and programming phases, providing specialist risk management and BIM implementation support for this world-scale, highly complex megaproject."
The 960-strong firm was formed in December last year after housebuilder Hill International agreed to sell its construction claims & consulting group and associated subsidiaries Binnington Copeland & Associates, Cadogans, Hill-PCI Group, Knowles and McLachlan Lister, to private equity group Bridgepoint for $147m (£112m).