US architect transfers Daniel Hajjar from Dubai office to helm new strategy with emphasis on sport architecture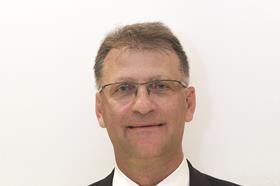 HOK has appointed Daniel Hajjar as managing principal for its London practice to spearhead expansion of its UK business.
Hajjar transfers from the US architect's Dubai office, where he had been managing principal in the Middle East and Africa since 2010.
HOK said the appointment demonstrated the practice's commitment to the UK, where revenue contracted 44% last year from £13.4m to £7.5m.
Hajjar told Building: "A lot of firms in the UK had a dip, but we are coming out of that as a practice in London.
"We're optimistic. London has always been an important office for us and we have spent a significant amount of energy and focus on ramping up our marketing efforts here this year."
Hajjar said the London practice's order book is currently at its "highest for four or five years".
Hajjar added: "One thing we have always had a focus on is good quality and unique design. We're planning to expand in London and to provide opportunities for our staff."
Hajjar said a key focus for the London practice would be a return to sport architecture, building on HOK's acquisition of US stadium designer 360 Architecture in the summer.
The firm spun off its sports practice in 2008 which was renamed Populous after a management buyout and went on to work on a number of high-profile schemes, including the 2012 Olympic stadium.
Before this, HOK had worked on some of the UK's best known stadiums, including Wembley and the Emirates in north London (below, bottom).
Hajjar said the acquisition of 360 Architecture and the appointment of John Rhodes as director of sport and entertainment earlier this year would "significantly boost our ability in this market sector" and HOK "is seeing a lot of call for these services abroad".
He added: "We are back in the sports world again […] We need to get back into the market, frankly. It's an important market for us."
Hajjar said growth in the residential sector, including "three or four major projects in London", was boosting the UK practice.
He said the science and technology, education and mixed-use sectors were also all targets for expansion in the UK.
Major HOK projects in London include the Francis Crick Institute, the Royal National Orthopaedic Hospital, the BBC's New Broadcasting House (below, top) and framework projects for Gatwick airport.
HOK's London and Dubai offices are collaborating with Arup on the design of the Dubai Expo 2020 host venue.