European building materials giants overcome differences and agree new merger terms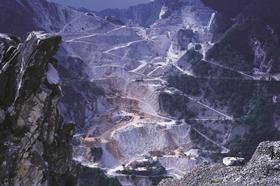 European building materials giants Holcim and Lafarge have agreed new merger terms, putting their planned €41bn (£27bn) mega-merger back on track after it appeared on the brink of collapse last week.
Last Monday Holcim rejected the original terms of the agreement over demands for a greater share of the combined company than the proposed one-to-one share exchange ratio and a different chief executive to Lafarge boss Bruno Lafont, who had been lined up for the role.
On Friday the two firms said they had reconciled their differences. Both companies agreed on a new exchange ratio of nine Holcim shares to 10 Lafarge shares.
Rather than chief executive, Lafont will be made one of two co-chairmen of the combined firm, alongside current Holcim chairman Wolfgang Reitzle. A new chief executive, to be proposed by the Lafarge board and accepted by the Holcim board, will be announced in due course.
The two firms said the deal was still a "merger of equals". The transaction is expected to close this July.
The Holcim group of companies includes UK subsidiary Aggregate Industries.
Reitzle said: "I am very pleased that we are now able to proceed with our project to create a truly outstanding global leader in building materials. Bruno Lafont and I will work closely together to ensure that the value creation potential of this merger will be realised for the benefits of all shareholders. I want to highlight that Bruno has made a tremendous contribution to getting us this far and that I am very confident in our ability to work together in the new board".
Lafont said: "The new company will gather best-in-class teams of our sector with the strength of our two combined companies."