Government's housing delivery agency investigating release of notices on OJEU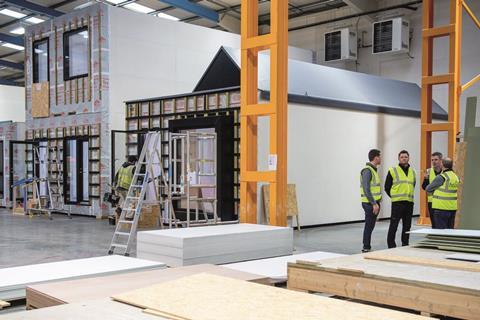 Contract notices for two multimillion-pound Homes England procurement frameworks have been published on the Official Journal of the European Union (OJEU) without the knowledge of the government's housing delivery agency, Building's sister title Housing Today has learned.
The OJEU – the official gazette of record for the EU, which publishes daily notices of contract awards and invitations to tender – last week published contract notices from Homes England covering two frameworks totalling £150m.
But a Homes England spokesperson said: "The OJEU notices were not published by Homes England and we have asked for them to be withdrawn."
One framework published by the OJEU refers to Homes England's minor works procurement, worth £100m.
It covers what the contract notice said was "the full range of minor works including plumbing, electrical, ground and civil works, small building design and construction, renewables and utilities installations and repairs, fit-out, carpentry, etc". The contract was to be divided into eight lots, the notice said.
Procurement relating to the framework could be accessed by a list of public sector bodies across the UK, it added.
The second contract notice, split into three lots, covered a £50m procurement relating to demolition "including asbestos removal; asbestos investigation/reporting and enabling works".
The £50m notice said Homes England hoped to appoint "a selection of suppliers" to do the work, with a focus on south and central England, encompassing Gloucestershire, Bristol and the Midlands.
The OJEU has been approached for comment.
Earlier this month Homes England, which is responsible for delivering thousands of new homes across the country, took a 5% stake in modular homes manufacturer Urban Splash, as part of a deal that also saw Japanese housebuilding giant Sekisui House invest £22m in the Manchester-based company.