Top floors to be converted into flats
Hopkins has submitted plans to create 28 flats at the top of the Park Lane Hilton tower.
The project aims to "reduce the visual impact" of the 28-storey tower overlooking Hyde Park, said the architect.
The scheme will also see a four-storey block added behind the five-star hotel containing 29 serviced flats.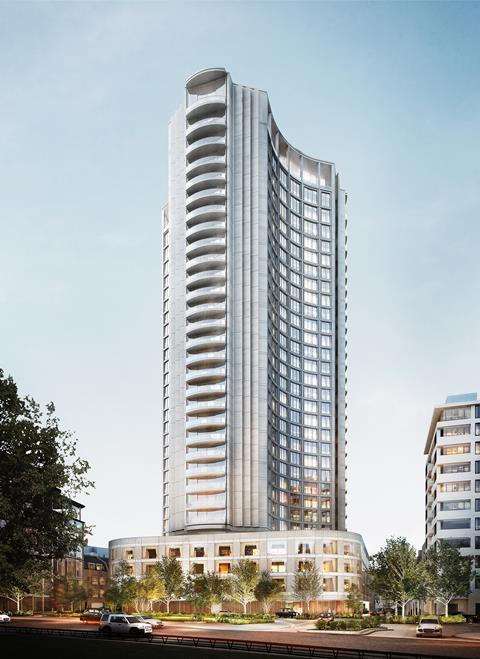 It also involves creating a new entrance to the hotel as well as the first major refurbishment of the hotel in its history. When it opened in 1963 it was London's tallest building. It was bought by property tycoons Ian and Richard Livingstone in 2001.
A spokesman for Hilton Worldwide said: "Throughout the hotel's history, there has been a continuous investment programme. We have agreed with the hotel owner that now is the right time to bring forward the next phase of plans for a renovation of this flagship London property and a planning application has now been submitted."
Source
This story first appeared on Building Design