Atkins, Amec and Cavendish win support roles to new Wylfa nuclear project for the next three years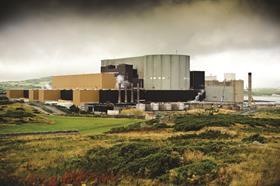 Atkins, Amec and Cavendish Nuclear have been appointed by nuclear power plant developer Horizon to provide engineering and technical supoort for its new Wylfa power station project.
The firms will work with Horizon for the next three years providing support with planning, site investigation, engineering, environmental permits, waste management and project management.
Each of the firms already has supply chain partners in tow.
The firms will also provide regulatory licensing and safety case support under a separate contract.
Alan Raymant, Horizon's chief operating officer, said that awarding the contracts "demonstrated real momentum" in the project.
He added: "Working with our new framework suppliers and their supply chains, I'm confident we will continue to progress our detailed plans as we prepare for our first formal public consultation next year.
"The signing of these contracts also highlights our commitment to working with UK suppliers where possible."
Clive White, president of AMEC's European clean energy business, said the project was a "huge investment in the UK"s nuclear industry, creating both national and local employment opportunities".
Chris Ball, managing director of Atkins' nuclear business, said: "To be selected as a tier one supplier is testament to the success of Atkins" long standing relationship with Horizon."