Housebuilders saw an average 6.5% jump in their share prices following the election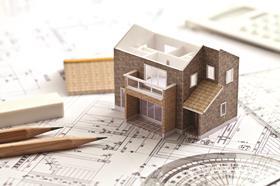 Listed housebuilders have enjoyed marked jumps in their share prices today following the result of the UK general election.
A sample of seven housebuilders saw an average rise of 6.5% in their share prices by mid-afternoon on 8 May 2015, as investors reacted positively to an unexpected majority government for the Conservatives.
Previous analysis conducted by Building has shown housebuilders have performed well during the previous coalition government, with analysts attributing the positive impact of Tory policies such as the Help to Buy scheme.
All the firms' share prices were compared with the previous day's close on Thursday 7 May.
Listed housebuilder gains
Taylor Wimpey
£16.58 > £17.68 (6.5%)
Bellway
£19.73 > £20.97 (6.3%)
Redrow
£3.83 > £3.97 (4.1%)
Bovis Homes Group
£9.49 > £9.97 (5.5%)
Barratt Developments Plc
£5.14 > £5.50 (7.2%)
Persimmon
£16.56 > £17.54 (6.1%)
Berkeley Group Holdings
£24.90 > £27.36 (9.84%)