Upmarket builder says planning delays are result of under-resourced teams and political agenda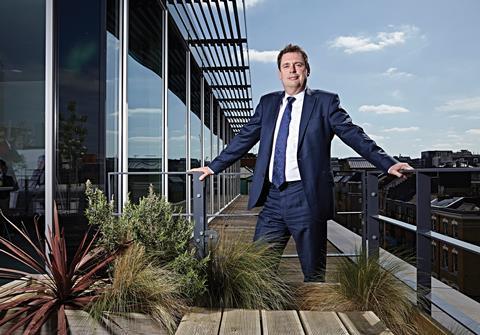 Upmarket housebuilder Cala Group has fired a broadside at planning authorities across the UK, saying the government's aim of ramping up housebuilding activity was being stymied by "the small scale working of local politics".
As it announced turnover of £747.9m for the 12 months to end of June 2017, up 27% year-on-year, Cala said planning departments remained "significantly under-resourced".
There had also been what the group called "an escalation of very real and considerable delays occurring to the approval of planning and reserved matters applications, drafting of section agreements and the discharge of conditions".
It said these were holding up otherwise approved development, the result being that housebuilders were forced to resort "more frequently to the lengthy and costly appeal process".
Outling what he called the "fragmented relationship between the national commitment to increase the delivery of housing and the smaller-scale workings of local politics", Alan Brown, the firm's chief executive, said while Cala had grown significantly in the past year its output "would have been considerably higher had we not encountered some entirely avoidable issues" stemming from planning delays.
Brown (pictured) said Cala's goals of hitting annual turnover of £1bn a year and delivering 2,500 homes per annum by 2020 remained on track, as it reported pre-exceptional profit before tax of £68.5m, up 14%. Its overall operating margin dipped 190 basis points to 12.4%.
The average selling price for its homes fell by 8% to £497,000, although the firm stressed this was a "planned reduction", due to the decision to reduce its exposure to homes valued in excess of £1m. The higher rate of stamp duty also dampened demand for the top-end market, it said.
Looking ahead, the Edinburgh-based firm said homebuyer confidence was strong, buoyed by high levels of employment and a stable economy, "despite the uncertainty surrounding the nature of the UK's future relationship with the EU".