Optivo looking to shortlist six firms
Croydon housing association Optivo has put a £120m deal up for grabs to make sure its housing stock is safe for residents.
The organisation manages more than 45,000 homes across London, the South-east and the Midlands and is a member of the G15 group of London's largest housing associations.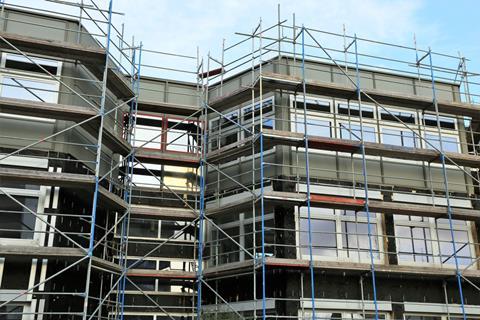 In a contract notice on the Official Journal, it said it is looking to shortlist six firms for the three-year job "to return various of the authority's housing stock to compliance with current (and proposed) building regulations in respect of fire safety."
New building regulations are set to come into force in 2023.
The winning firm will appoint a specialist architect to conduct fire safety surveys and investigations of each of the housing association's chosen properties and prepare a schedule of works.
To undertake the works, the contractor will then appoint one or more specialists "offering the best value for money option".
Judith Hackitt, the chair of the board which is setting up the new Building Safety Regulator, told a construction conference last week that "any part of this sector who thinks they can survive by standing still or defending their current territory is sadly mistaken."
Firms have until 29 October to express interest with invitations to tender due to be sent out on 11 November.
The contract is expected to start in April 2021 with the possibility that the term will be extended to up to seven years.