Group of 15 largest providers commits to increase to 93,000 over decade to 2025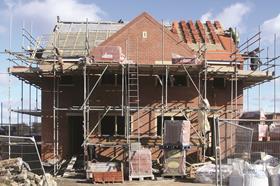 A group of London's 15 largest housing associations has committed to doubling its housebuilding programme to 93,000 over the decade to 2025.
The programme – proposed by the g15 group of housing associations – could be worth up to £50bn in investment. The g15's housing offer is currently being discussed with local authorities, City Hall and central government.
The proposal sets out requirements to increase delivery, including cross-party commitment to tackle the housing crisis; aligning housing and welfare policy to support long-term housing supply; additional investment through equity, bond guarantees or discounted land; certainty on rent levels; and a pipeline of development-ready public sector land.
The news comes after Sovereign and Spectrum Housing Group became the latest housing associations to announce they were considering merging last week, to create a 56,000-home organisation. Affinity Sutton and Circle, and Genesis and Thames Valley have already agreed mergers respectively.