Altair - co-founded by Steve Douglas - valued at around £6m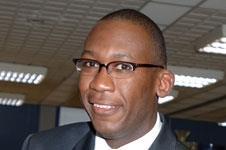 A social housing consultancy set up by a group including former Housing Corporation chief executive Steve Douglas (pictured) is to list on the London Stock Exchange.
Altair, which was set up in 2010 to provide professional advice to local authorities and housing associations on their housing options, is to seek a stock exchange quotation by transferring its business to an existing non-trading company listed on the LSE.
In a statement the firm said the deal to transfer the business to General Industries PLC was designed to "create an organisation with capacity to be a comprehensive one-stop shop for any organisations involved in housing to get consultancy advice and support." The firm said the listing will give it greater financial strength and resilience, and the capacity to grow its range of services.
General Industries (GI) was set up six months ago to be a vehicle for this kind of transaction, and has a £1m cash balance. It will pay £6.5m for Altair, which currently has four partners – Steve Douglas, Susan Kane, Fiona Underwood and Chris Wood. Altair turned over £4.1m in the year to March 2015, making a profit of £593k.
While the deal has not yet gone through, Altair's non-executive directors Jeff Zitron and Derek Joseph, are directors and significant shareholders of GI, and Altair's statement said GI's major shareholders were in favour of the transfer. If the deal is completed, Steve Douglas and Fiona Underwood will be joint chief executive, and Derek Joseph will be finance director. Jeff Zitron will be non-executive chair.
GI's current share price of 29p would give Altair a valuation of around £6m. The deal will not seek to raise any further cash, with the existing £1m of cash held by GI to be used to fund expansion.
Altair chair Jeff Zitron said Altair would seek to retain its ownership model, which gave staff a large stake in the business. "We're keen to build on the strong ethos of the business moving forward. Many of our staff also have a stake in the company and share the values of the Company's founding partners, for top level expertise, quality and thought leadership. We feel this is vital to the continued growth and success of the business, as it gives us a strong and consistent platform on which to expand our services and client base."
Source
Steve Douglas is a columnist for Building.co.uk