Railway's board says remote working calls for different digital protocols
HS2 has become the latest construction project to flag concerns about the cyber security risks posed by staff being forced to work from home.
Board minutes from a 24 June meeting, which were published late last week, revealed the railway is putting new security measures in place to try and protect the organisation digitally.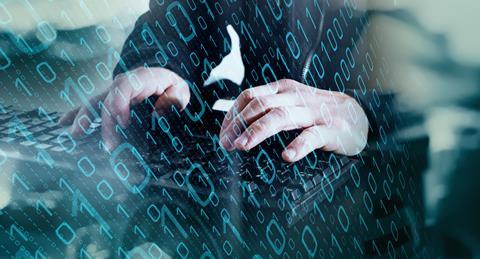 The papers said: "The board advised management that it might be opportune to remind the organisation of security and hacking protocols in this remote environment.
"The board noted the active discussions with the chief information officer [Andrew Fullard] to review digital capability."
HS2's management is not alone in raising concerns about cyber security with a number of firms in construction have been hit by cyber attacks this year.
Earlier this summer documents revealed there were concerns about cyber safety on the £19bn Crossrail programme.
Minutes from a project sponsor board meeting earlier this year revealed Jacobs, who has been hired by the Department for Transport and Transport for London to oversee the management of the project, raised serious concerns about how cyber threats have been handled.
The minutes said: "Sponsors asked how long it would take to resolve the cyber security issues and [Jacobs] stated that Crossrail had undertaken deep dives and clarified the software compatibility issue between Windows versions but there remains a technical resource capability issue across Crossrail and their contractors that needs to be addressed."
The DfT and TfL said the cyber worries were an example of new issues arising which were not foreseen by Crossrail.
A string of construction firms have fallen prey to cyber attacks this year with Interserve and Bam both struck in May.
In January, Bouygues fell victim to an online attack, while Zaha Hadid was also hit in April.