But supply chain more diverse than industry average
HS2 Ltd narrowly missed diversity targets for its in-house workforce last year, according to figures in the firm's diversity, equity and inclusion report.
Roughly 37% of staff directly employed by HS2 in 2021/22 were women, while 22% were BAME – just short of the targeted 40% and 23%.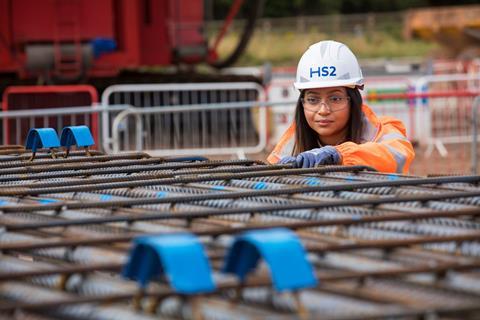 The company currently operates 350 sites, building a new high speed rail line between London and Manchester.
Across the project's whole 25,000-person supply chain, staff diversity was above the industry average, with BAME workers accounting for 18% of the workforce and women 28%.
But at HS2 itself, there were no BAME workers employed at the director seniority level, while just 9% of senior technical/functional leads – the next most senior level – were from such backgrounds.
In recruitment, applications from BAME groups increased by nearly 10%, while hire rates increased by 2%. Applications from women remained low, although hire rates increased by 5%
>> 'Diverse individuals within major organisations are leaving the industry'
Roughly 3% of HS2 Ltd's workforce have a declared disability, although 34% received some form of adjustment for disability, with the firm implementing more than 300 request for adjustments.
Natalie Penrose, head of legacy at HS2, said: "HS2's scale brings the reality of our challenge to life, given the white male dominance that has gripped the rail and civil engineering sectors for many years.
"But every challenge brings opportunity, and I'm proud of the huge waves we are making to address national skills shortages, the threat of an ageing workforce in engineering and in attracting more women and BAME candidates into employment on the project."
>> Manchester leaders push for underground station as HS2 bill goes for second reading
In January, the government introduced a bill which would grant the legal power to build Phase 2b of the railway, between Crewe and Manchester.
At the project's peak, 34,000 people are anticipated to be needed to build the railway.
Every Person Counts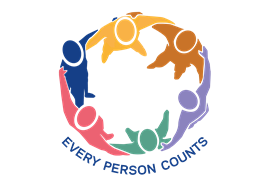 We know the industry has no shortage of suggestions for tackling construction's skills crisis, from reforming apprenticeships, to offering more flexibility, to increasing diversity, to providing better pathways from education to the workplace. Our Every Person Counts coverage aims to provide a place where debates can play out, views be aired and solutions shared on all these topics.
If you have an employment initiative you want to tell us about email us at newsdesk@building.co.uk with the subject line "Every Person Counts". You can also contact us via Twitter @BuildingNews and LinkedIn @BuildingMagazine, please use the hashtag #everypersoncounts. We look forward to hearing your employment stories.
You can find all our Every Person Counts coverage in one place on our website.
And if your organisation has a particularly strong record in this area, you could consider entering the Every Person Counts – People Strategy Award at this year's Building Awards.