Leaflets sent to residents in Shropshire, Staffordshire and Cheshire not 'clear enough,' minister admits
HS2 has been told to clarify the purpose of a consultation it is running on the recently approved branch of the railway between the West Midlands and Crewe.
Last month the House of Lords made an amendment to the phase 2a bill, which was given Royal Assent last week, and called for additional consultation with residents in Shropshire, Staffordshire and Cheshire about the environmental impact of the project.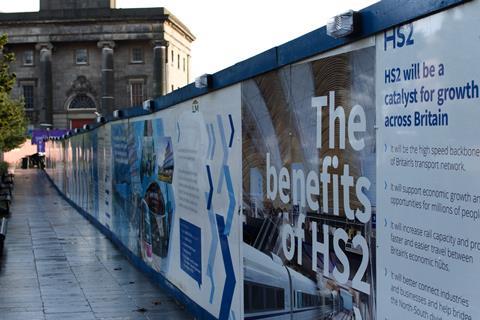 Now Andrew Stephenson, the minister in charge of the £100bn scheme, said he has told HS2 to recontact residents about the actual purpose of the consultation.
In a written answer, he told MPs: "The leaflet published by HS2 Ltd did not accurately set out the purpose of the consultation and how responses will be analysed and considered.
"I have asked HS2 Ltd to send out an updated leaflet to those residents living within 1km of the route who received the first leaflet to make this clear, making clear that all responses will be carefully considered."
Stephenson said the government would publish a summary report and set out how it proposed to address the issues raised.
A spokesperson for HS2 said the organisation had consulted extensively on its plans for the new railway.
He said: "As the scheme progresses, the consultation launched on 1 February will help us to better understand residents' views on the impacts of the HS2 Phase 2a scheme on the natural environment and their local transport provision.
"All responses to this consultation will be carefully considered and a report will be published setting out how the issues raised will be addressed."
The consultation has been promoted through local newspaper and online advertising, while those residents living within 1km of the Phase 2a route will be issued the pamphlets this week.