Heather Bryant promises to focus on 'dealing with real risks' not paperwork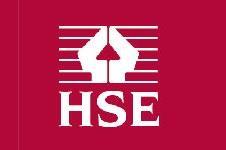 The Health and Safety Executive has appointed a new chief inspector for construction.
Heather Bryant, who is currently the inspectorate's divisional director for London, the East and the South East, will take up the post at the end of March.
Bryant said construction was one of the UK's "most important industries" and she would seek to ensure the HSE's regulations focused on "dealing with real risks" not "needless process and paperwork.
She said: "All of those people [working in construction] have a basic right to return home safe and well from their day's work.
"To its credit, the sector has already been making good progress in reducing the number of people killed, injured or made unwell by its activities. We must continue that momentum, working with others to be part of the solution."
She will head up a division of 260 specialist inspector, policy official and support staff.