Safety inspectors intervene after finding dangerous working conditions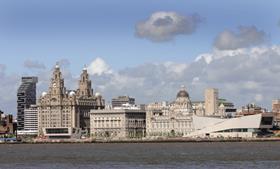 Inspectors ordered 11 construction sites across Merseyside to stop work due to unsafe conditions following recent spot checks, according to the 'Liverpool Echo'.
The Health and Safety Executive issued the prohibition notices after visiting sites and gave eight improvement notices demanding contractors change their work practices, said the Merseyside paper.
The regulator found "unacceptable conditions and dangerous practices" at 21 of the 55 refurbishment and repair sites it visited in Merseyside between mid-September and mid-October.
The spot checks found numerous issues with "management of health and safety risks, such as working at height, temporary work, general housekeeping, failure to control exposure to harmful dusts including silica and asbestos, noise and vibration, and inadequate welfare."
Neil Jamieson, HSE principal inspector for Construction in the North West, said that the dangerous conditions were often found in sites run by smaller contractors. He said that inspectors found multiple incidents of poorly-erected temporary scaffolding in Merseyside.
Jamieson told the Echo that "the industry is slowly improving, among the larger contractors it is improving." He added that workers' exposure to dangerous elements such as asbestos and silica remained a major problem going forward and that contractors needed to focus more on suppressing dangerous work site dust.
A large number of the improvement notices served during the autumn checks were given because masks given to workers were not properly tested to ensure they fitted their wearers' faces.
Nearly half - 45% - of the 156 sites visited in the north west were found to have poor conditions.