Firm one of 10 named in probe last week by cartel-buster
One of the firms at the centre of the bid-rigging probe into the demolition sector has made public its latest trading figures, a day after it was revealed it had set aside a £5.6m provision for the investigation.
John F Hunt normally files its accounts at Companies House in the spring but has decided to publish its latest, unaudited figures in the wake of last week's announcement by the Competition and Markets Authority (CMA) "to evidence the liquidity and financial resilience of our core group".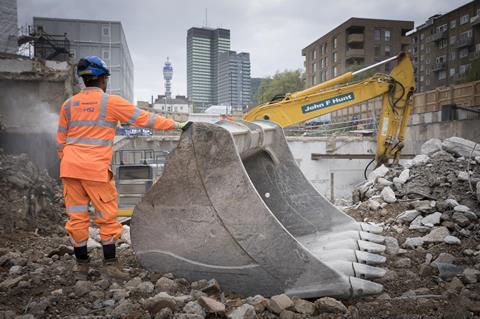 The firm, one of 10 named last week by the CMA as taking part in bid-rigging, said turnover in the year to March 2022 from its main business, which includes its demolition arm, was up to £108m from £81m with income from its smaller power division up a third to £31m.
The unaudited figures mean group revenue was up 35% to £140m with group pre-tax profit up 43% to £10.6m, split almost equally between the two divisions.
It said that cash in the bank at the year-end stood at £23m, a figure it said had taken into account the £5.6m it has booked for the CMA investigation.
It added that turnover for the current financial year was forecast to be £190m with a profit of £13.2m.