Engineer has fended off a possible adjudication with Barclays over alleged problems on a data centre project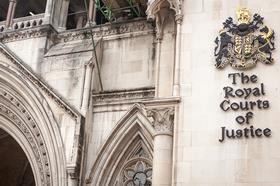 Hurley Palmer Flatt has fended off a possible adjudication with Barclays over alleged problems on a data centre project that the engineer worked on for the global banking giant.
However it could still become embroiled in a £4m legal battle should Barclays wish to pursue it through the court.
Hurley Palmer Flatt (HPF) was appointed in 2008 to undertake M&E design services on a data centre project for Barclays, understood to be a major data centre for the banking giant in Barnswood, Gloucester.
According to High Court papers, published last week, Barclays has sought to take HPF to adjudication over a dispute that arose following completion of the project, with the bank seeking to claim "over £4m" in damages.
According to the court papers, the dispute concerns alleged "defects in the chilled water system".
But HPF disputed Barclay's right to force the firm into adjudication over the issue under the terms of its appointment to the contract.
Now, the High Court has ruled that Barclays does not have the right to take the case to adjudication, meaning the banking giant will have to pursue the claim through the courts if it wishes to take it further.
Barclays would not comment on whether it would pursue the matter through the courts.
HPF reported revenue of £29.5m in the 18 months to 30 September 2013 and £26m in the year to 31 March 2011.
The firm also reported a pre-tax loss of over £500,000 in the first six months to 31 March 2014. When Building originally published these figures, Hurley Palmer Flatt assured Building that the firm has at all times provided a profitable EBITDA, and continues to do so.
Paul Flatt said "The pretax loss figures reported in the group accounts are not connected with the day-to-day trading but are to do with the mechanics of writing off goodwill in the minority stake buy back returning the company independent."
HPF declined to comment on this article.
Correction: This story originally stated that the data centre linked to the legal dispute was a facility called Project Dart in Slough. In fact, the project is understood to be a Barclays facility in Barnswood, Gloucester. The story has been updated to reflect this. We apologise for the error.