Engineer shakes up management to target 'growth and expansion' eleven months after a refinancing and restructuring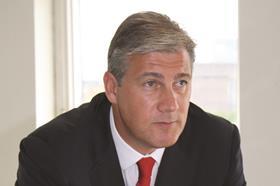 Engineer Hurley Palmer Flatt has appointed a former managing director of Waterman's building services division to its board as part of a clutch of appointments across the business.
The firm said the appointments were "realigning" it to "focus on future growth and expansion", following its return to management ownership last October.
This involved a refinancing and restructuring that saw it buy back 30% of its shares from private equity fund Isis IV.
The firm has appointed Adrian Gray, most recently a director at building services engineer Chapman BDSP, as one of its board directors.
Gray has also previously been a managing director of Waterman's building services division.
At Hurley Palmer Flatt he will be tasked with providing strategic leadership and growing the business.
The firm has also promoted James O'Byrne to group director and tasked him with leading new business sector development.
The board appointments follow the departure of directors Mark Turner and Daniel Smith, both from Isis, as part of the firm's restructuring in October 2013.
Below board level Hurley Palmer Flatt also appointed Garry Wall, former building services leader at quality assurance firm Cardno, as a director in its Sydney office; and promoted Richard Windmill to the level of regional director.
Paul Flatt, group chair of Hurley Palmer Flatt, said the company was "making significant investments in talent, both through strategic hires and by recognising the talent we already have in the company".
He added: "We are now focusing on the future growth of our business, both through organic development and strategic acquisition.
"We are also looking at further overseas expansion, including through potential acquisitions, to match the success of our operations in Asia, Australia and other parts of the world.
"Finally, we will continue to focus on growing our core sectors, which includes construction and property, technology, media, telecommunications, financial services and oil and gas."
The announcement comes after the company reported its results for the six months to 31 March 2014, including a pre-tax loss of over £500,000.
The firm's profit before tax, depreciation, amortization, restructuring costs, goodwill write downs, and interest was £849,000.