Jeffrey Hume will succeed Sir Alan Thomas from 1 August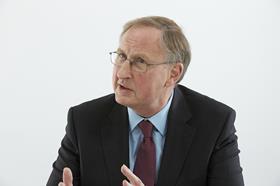 Hyder Consulting has appointed a new chairman, Jeffrey Hume, who will succeed current chairman Sir Alan Thomas after the firm's annual general meeting on 1 August 2014.
Hume has been a non-executive director at Hyder since 2007 and is also deputy chairman of Dover Harbour Board, senior executive director of Manx Telecom and a non-executive director of housing association Moat.
Earlier in his career he held executive positions at several firms including Alfred McAlpine.
Thomas has been chairman of Hyder since its listing in 2002.
Thomas said: "Jeff is a senior and valued member of Hyder's board of directors and he also has considerable board experience in the related construction and water sectors. I'm sure he'll do an excellent job."
Hume said: "I am delighted to be appointed as Sir Alan's successor. We have a talented team with a strong customer focus and I look forward to leading the board as we take the company forward."