Major report on infrastructure argues Highways Agency should be given five-year settlements.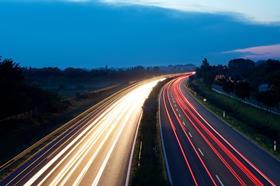 The government lacks a "strategic vision" for infrastructure and its "objectives are often unclear", a report by the Institution of Civil Engineers has concluded.
The report said the government had "shied away from" decision on the future funding of the road network; improving the condition other UK's roads and how to improve aviation capacity.
It said the government needed to make a "prompt and clear decision" on airport capacity when the Davies Commission, which is currently investigating the topic, makes its recommendations to government in 2015.
ICE recommended that the government create an independent infrastructure commission to inform strategy development.
It also said there should be a series of city or regional integrated transport bodies, similar to Transport for London, with overarching responsibility for city transport plans and with democratic accountability.
It recommended the government give five-year funding settlements to the Highways Agency to end a pattern of stop/start investment in England's roads to improve the nation's transport infrastructure.
Steven Hayter, chair of report's panel, said transport was crucial to "the UK's ability to generate and sustain economic growth" but the most important issues were "still unresolved".
He added: "The need for a coherent, long term transport strategy - particularly for England - is becoming urgent. Without one, investments and improvements to the networks will continue to be delayed, uncertain, expensive to deliver and inefficient.
He said bringing forward a green paper on ownership and funding of strategic roads would show it was serious about infrastructure.
Hayter added: "The decision making framework needs a 'shake up' if we are to see the transport infrastructure we need actually get delivered and within reasonable timescales."
Transport minister Stephen Hammond said the government was "looking for new ways to run our national strategic roads network, drawing on the best experience from other sectors and countries".
"We hope to make an announcement on this work shortly," he said.
"This report is a useful and informed contribution to the debate on how to get the best from our transport network."
State of the Nation: Transport report's key recommendations
Create a joint programme of work with highways authorities
Five-year funding settlement for the Highways Agency to end stop/start investment cycles
Bring forward proposals for funding the strategic roads network
Develop a national transport strategy for England
Creat and Independent Infrastructure Commission to develop infrastructure strategy
Draw-up a performance specification for the UK's transport systems
Create a Transport Futures board to explore far reaching issues such as how we pay for travel
Give greater responsibility for roads in city areas to democratically accountable transport bodies