The demolition of Glasgow's Red Road flats on Sunday left two blocks still partially intact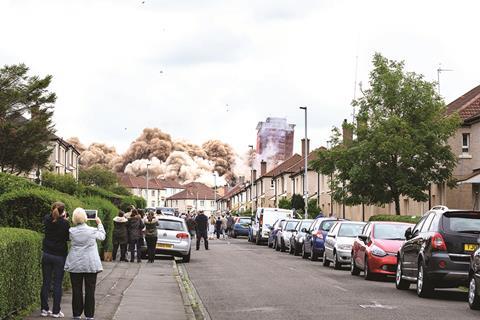 Crowds gather to watch the destruction of Glasgow's Red Road Flats on Sunday. The demolition, by Safedem, was supposed to destroy six remaining blocks but a substantial amount of two of the towers remained standing (see inset).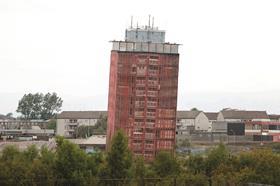 When they were built in the 1960s, the flats were the tallest residential structures in Europe, providing homes for around 5,000 people.
The demolition is part of a renewal plan by Glasgow Housing Association.