Confidence among clients strengthens as activity hits height last seen in 2014
Work resuming on delayed office and hospitality schemes helped construction output grow at its fastest rate for more than six years, new data has revealed.
The commercial sector has taken a heavy hit because of the pandemic with office workers being told to work from home and high streets turned into ghost towns.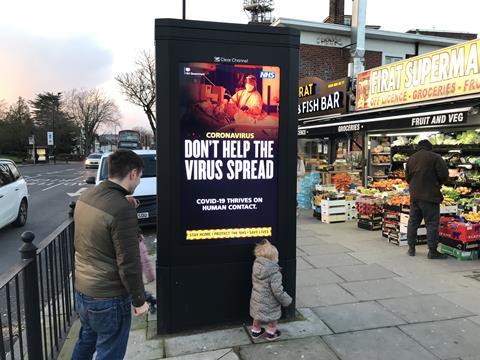 But stalled jobs restarting sent the IHS Markit/CIPS survey figure barrelling up to 61.7 last month from a score of 53.3 in February with the score of 49.2 in January, when the third lockdown was imposed and the death toll from covid topped levels seen in the first wave, increasingly looking like an anomaly.
The figure, where any score above 50 means growth, was the highest since September 2014 with commercial contributing strongly with a score of 62.7.
Scape chief executive Mark Robinson said: "The sustained output growth recorded in March is a far cry from the record-low levels reported this time last year, reaffirming just how far the industry has come since the first lockdown."
Respondents said office jobs along with hospitality and leisure all began to remobilise as the success of the UK's vaccination programme and a roadmap out of the latest lockdown restrictions all helped move the sector to its best performance since late 2014.
Tim Moore, economics director at IHS Markit, which compiles the survey, said: "Improving confidence among clients in the commercial segment was a key driver of growth, with development activity rebounding in sectors of the economy set to benefit the most from the improving pandemic situation."
And Max Jones, director in Lloyds Bank's infrastructure and construction team, added: "The vaccine's successful rollout so-far should also provide a boost to the commercial segment – the sector's main laggard – as offices and shops reopen."
Housebuilding was again the best performing category with a score of 64, while civil engineering scored 58, its best reading since late 2014.
The survey added that growing workloads helped create the highest number of jobs in the sector for more than two years.
But the boom has meant firms are having to wait longer for materials with 41% reporting longer delivery times from suppliers in March, while only 1% saw an improvement. And costs have gone up by their sharpest since August 2008 with firms citing Brexit and the pandemic for the hike.
Duncan Brock, group director at the Chartered Institute of Procurement & Supply, called the rise in prices "a spanner in the works" and admitted: "Supply chains are still underperforming and almost half of the survey respondents said they had experienced longer delays and higher costs. If this continues, it could easily cool the sector down a notch."
Business confidence, the survey added, was at its most optimistic since June 2015.