Dutch giant reveals further €200m of write-downs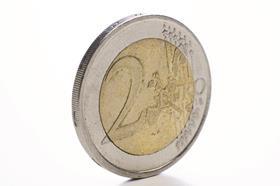 Construction giant Imtech is seeking a €500m (£433m) rights issue after disclosing a further €200m (£173m) of writedowns to the Dutch stock exchange.
Imtech – which has a £515m-turnover UK division – disclosed it is making a €150m (£130m) writedown on the value of its German business and an extra €50m (£43m) writedown on the value of its Polish business.
Imtech already made a €100m (£87m) writedown on the value of its Polish business earlier this month.
The German writedown is due to "valuation problems with its projects and debtors" in Germany, while the additional Polish writedown was ascribed to problems on three projects the firm previously identified as having issues – Adventure World Warsaw and one project involving energy-generating bio power stations, also in Warsaw.
Imtech's UK division told Building after the first Polish writedown it was "autonomous" from the rest of the group and it had "good prospects for further revenue and profit growth".
Imtech UK has said it is aiming to become a £1bn turnover business in the UK by 2015.
Gerard van de Aast, chief executive of Imtech, said: 'The recent developments in Poland and Germany and the related write-downs require a tightening of the quality and effectiveness of our business controls. Our financial structure also appeared to be lacking in robustness. By the intended strengthening of our equity and the measures that have been taken, we are laying a solid foundation for the future.'