Energy department clarifies plans to reduce domestic carbon emissions
The government is planning to incentivise homeowners to replace gas boilers with greener heating systems in preference to direct fines.
Reports yesterday suggested that owner-occupiers looking to sell their homes or carry out renovations would need to make sure their heating systems comply with tougher new environmental standards. But last night the Department of Business, Energy and Industrial Strategy said it was "clear that no one will be prevented from selling their homes" because they do not meet those standards.
A spokesperson said: "We are gradually transitioning away from traditional gas or fossil-fuel boilers and incentivising the take-up of heat pumps, heat networks and other low carbon technologies to heat homes.
"This is going to be done over the next 15 years as individuals naturally replace their appliances, rather than through fines or preventing people from selling their homes."
It added that "affordability and fairness" would be at the heart of the reforms.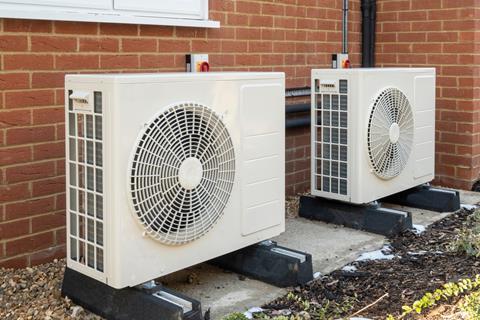 Yesterday, the Energy and Utilities Alliance (EUA) said government officials had told the heat pump industry that boiler manufacturers would face a legal obligation to sell heat pumps and other green products, and would be "penalised" if not enough were sold.
EUA chief executive Mike Foster described plans to force manufacturers to sell heat pumps as a "crude attempt to manipulate the market".
He had heard it described as "Soviet-style production planning that prioritises the supply of a product rather than the generation of demand."
"If this goes ahead, we are potentially going to get the heat pump equivalent of unwanted Lada cars that consumers don't want and won't buy."
The government is set to outline its plans in a heat and building strategy, which is due to be published within the next few weeks. The strategy aims to ensure that the government hits its target of installing 600,000 heat pumps every year from 2028.
Ministers have already announced that gas boilers will be banned from new-build homes in 2025. A report in the Daily Mail yesterday said that they were discussing a cut-off date of 2035 for the installation of all conventional gas boilers.