Benefits of the technology offset by worries about cost and use of staff time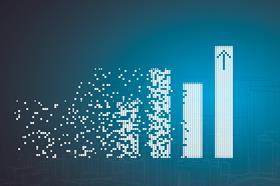 Take-up of BIM across the UK construction sector has edged upwards but experts warn more needs to be done to convince doubters of the value of using the technology on jobs they are working on.
Building's annual BIM poll reveals that nearly three-quarters of respondents (73%) have made use of BIM on one or more projects during the past year, up from 70% in 2017.
There was also an increase in the number of companies that used BIM to the Level 2 standard as described by the government – from 43% to 48% in 2018.
But while the benefits of using BIM included improved clash detection and collaboration between project team members, companies cited problems such as increased costs and use of staff time during the design phase, as well as problems recruiting staff with the appropriate expertise.
Part of the problem, according to industry observers, is the perception of BIM as a technology that is not for them.
Sara Davidson, formerly head of corporate R&D at Gleeds and now associate professor and BIM manager at the University of Nottingham, said the language around BIM can act as a barrier.
"It can be confusing for some people and creates the sense of a 'club' for those who are in the know – and those on the outside feel left out.
So let's talk about it, but do so differently and in simpler terms."
The acronym "BIM" itself can also be a hindrance, according to Nick Leach, strategic BIM manager at Sir Robert McAlpine, as it focuses on modelling rather than the digital aspect of harnessing data that can be used in construction.
"'Building information modelling' can be misleading, since it's more wide-ranging than that," he said.
Acknowledging the perception issue, in May the UK BIM Alliance, the cross-sector body charged with promoting digital technology in the built environment, published a five-point "plain language pledge" to reverse a trend around the language of technology which, in its words, "excludes many professionals from engaging with best practice".
One area where take-up is growing is asset management, according to Melanie Dawson, director of digital construction at Northern Ireland-based construction firm Graham Group. "People are looking for longevity of information," she added.
Building's survey also flagged up other benefits of BIM such as cost savings in the design process and reducing risks during the construction phase of a project.