Parents take children to jobs in wake of school closures following latest lockdown
Industry bodies including the RIBA are calling for more staff in the sector to get key worker status after it emerged some were having to take their children to sites following the closure of schools to most pupils as part of the latest lockdown.
While the government is telling most of England's working population to stay and work from home, construction is being urged to stay open to boost the economy.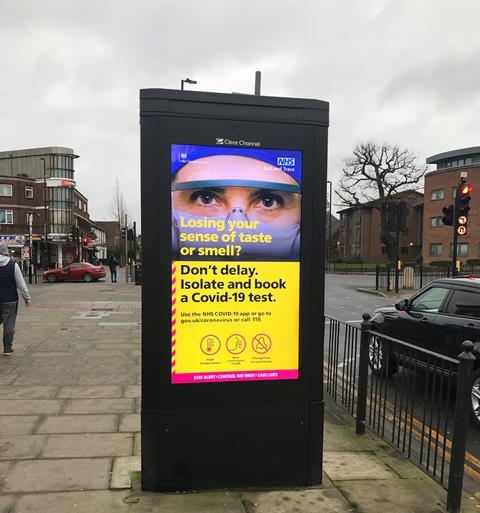 But most construction workers are not classified as key workers unless they are engaged on "critical transport and border infrastructure" projects.
Alan Jones, the RIBA president, said: "I am concerned that many architects and construction workers are struggling to manage working from home alongside their homeschooling and childcare commitments.
"Construction sites remain open and, in many cases, architects are under pressure to attend essential site visits in person.
"The RIBA has raised this issue directly with the government, calling for construction workers to be added to the 'key worker' list."
And Alasdair Reisner, chief executive of CECA, warned productivity would suffer if schools stayed shut.
He said: "Many CECA members' employees are key workers as they work on essential utility and transport infrastructure.
"Yet others that work on other projects are facing difficulties as workers manage childcare. There appear to be few easy solutions to this and there is likely to be an impact on delivery."
Last week, education secretary Gavin Williamson said: "The closing of schools for the majority of pupils does not mean the end of their education and the outlook for schools, parents and young people is far more positive than the one we faced last year."
The education department has published updated guidance for schools regarding remote education, including increasing the number of hours schools are expected to provide for pupils, while Ofsted is carrying out inspections of remote education. "Ofsted can inspect schools – of any grade – where it has significant concerns about safeguarding or the quality of education being provided, including remote education," it added.
Ross Malone, managing director of west London residential building specialist Orchestrate, said the challenges of juggling homeschooling and the need to be on site had forced some tradespeople to take their children to work.
Malone said: "We've had lots of children coming to work days. Guys on site have their little apprentices in the vans. Projects, too. Clients are suffering with the same issues so are either zooming in to meetings or bringing along their brood."
Another major contractor said: "Last time, there was furlough, parental leave and getting people to take holidays by certain dates to help us cope. It's not like that anymore.
"Our workforce isn't classified as key workers and they don't get to send their kids to school."
Under the government's definition, critical workers include a range of jobs from healthcare and education staff, supermarket workers and binmen.
Building understands the business department has written to some major firms asking their staff not to bend the rules and try and get their children into schools as children of key workers. One source, who asked not to be named, told Building: "We got a letter saying schools are at capacity with the children of key workers."
Heads are now calling for limits to the number of pupils in school during lockdown in England, with attendance at primary schools causing some concern with a survey by the Teacher Tapp app suggesting 1 in six primaries in England are seeing 30% or more of their normal numbers attending in person.
The Cabinet Office, which defines key workers, has been contacted for comment but Building understands the government has no plans to expand the definition of key workers at this time.