Proposed measure sparks fears skills shortage will be worsened by clampdown on skilled migrants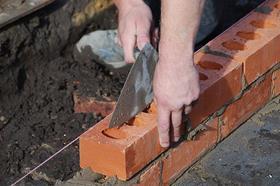 A proposed "immigration charge" of £1,000 a year on employing skilled workers from outside the EU has been branded "nonsense" and "bonkers" by construction industry leaders.
The charge – recommended in a report by the Migration Advisory Committee (MAC) published last week – has sparked fears among construction bosses that the government intends to further clamp down on skilled migrants, hitting a sector that is already suffering from chronic skills shortages.
Rider Levett Bucknall global chair Ann Bentley labelled the proposal "nonsense," adding: "If you have a skills shortage, surely you want people to fill it". Meanwhile, Jack Pringle managing director of Perkins+Will's London office, called it "bonkers".
The MAC's report, commissioned by the Home Office, recommended an upfront charge of £1,000 per year for each skilled non-EU migrant - classed as "tier 2" migrants under the immigration system - employed by companies in the UK.
If you have a skills shortage surely you want people to fill it

Ann Bentley, Rider Levett Bucknall
It would in effect act as a skills levy, which could provide £250m a year for skills funding, and which the MAC said would "have a significant impact on employer behaviour". The Home Office has said it will consider the report's findings and respond "in due course".
The Civil Engineering Contractors Association has warned the introduction of such a charge for employers would "penalise companies in the construction industry".
However, both Bentley and Pringle said the proposed charge would be unlikely to stop them hiring from outside of the EU.
Arcadis' head of recruitment Bill Maynard agreed, adding that the consultant's UK business had to hire from overseas to service its contracts, commenting: "It's something we've got to do."
The MAC has also proposed, as part of its recommendations, increasing the existing minimum salary tier 2 migrants must be paid from £20,800 to £30,000, and tightening rules which govern the transfer of foreign staff in companies' overseas offices to their UK offices.
David Metcalf, chair of the MAC, said the report's recommendations "should lead to a greater investment in UK employees and reduce the use of migrant labour."
He added that skilled migrant workers made important contributions to the UK economy, but that there was a need to balance it against the impact on existing UK residents.