Green firms call on Chancellor to fight recent EU ruling and make statement in Wednesday's budget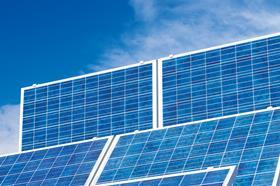 Green businesses have urged the government to fight a recent EU ruling on VAT for energy saving product and make a clear statement in the Budget this Wednesday on what action it will take, if any, in the short-term.
The European Court of Justice ruled last month that Britain's longstanding 5% VAT rate on the supply and installation of energy saving products breached its VAT Directive, which only allows energy saving products to use a reduced rate in social housing projects, or as part of a social policy.
It means millions of households could have to pay the usual 20% rate when installing insulation, solar panels, wind turbines, controls for central heating and wood-fuelled boilers.
A coalition of 42 firms and trade associations has penned an open letter to Chancellor George Osborne to express dismay at the ruling and to ask him to use "all legal means possible" to keep the reduced rates.
Signatories on the letter include directors from Mark Group and Knauf, as well as trade associations UKGBC and the Association for the Conservation of Energy (ACE).
The letter says it would "greatly boost industry confidence if ministers were to confirm that nothing (if anything) will change until the March 2016 budget at the earliest and possibly considerably after."
It added: "We would welcome a clear statement by a minister to this effect as part of the package of announcements in next week's mini-budget."
Clarification on the government's short-term position would also "help stem the uninformed and commercially harmful press speculation that has been circulating since the Court judgment", the letter continued.