Predictions suggest fall-out from recession won't be as bad as a decade ago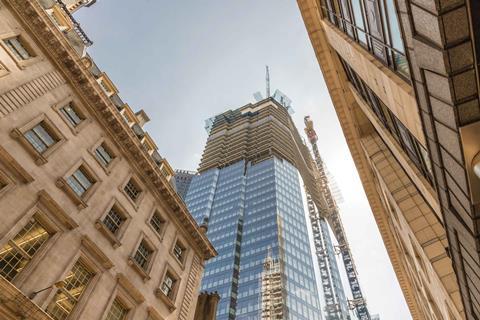 The UK construction sector is unlikely to suffer the same level of fall-out from a global economic collapse as that which followed the 2008 financial crash, senior industry figures believe.
The domestic construction industry saw output fall off a cliff in the wake of the financial crash a decade ago, triggered by the demise of a number of financial institutions, including US bank Lehman Brothers.
And while global events could prompt another downturn, the current absence of factors that precipitated the 2008 crash mean a similar collapse is unlikely, according to Simon Rawlinson, Arcadis' strategic director.
"There are concerns around the sustainability of China's economy, Brexit, local asset prices and the ability of UK consumer spending to keep the economy's wheels turning, but there isn't the systemic problem of sub-prime debt of 10 years ago," he said.
Current activity levels in both the housing and infrastructure sectors were healthy, Rawlinson said, and any serious slowdown could, theoretically, be tackled by the government.
"It has the power to boost things –mend roads, increase local employment. It could, if it chose to, build homes for rental, selling them back to the private sector at some point for a profit."
But while the construction sector might not plummet as badly as in 2008, there was always scope for another dip, admitted Wates' group strategy director Steve Beechey. He said there is a greater than 50% chance of another recession in the next two-to-three years.
"It won't be as serious as 2008, more of a correction than falling off a cliff," he said. "The answer is to be a balanced business with not too much exposure to any one sector. And to monitor a client's financial position, just as they are probably monitoring yours."
Morgan Sindall chief executive John Morgan said better communication between client and contractor is set to be more important than ever. "Clients want to see a strong balance sheet, as does the supply chain," he said. "People want to know the business is going to survive."
But Noble Francis, economic director at the Construction Products Association, warned that successive downturns had stripped the industry of many skilled staff.
The government should invest for the long term, he said, "offsetting as much as possible the effects of the fall in private sector demand".