Former civil service boss adds government needs to consider extending Help to Buy
The former head of the civil service Lord Kerslake has said the industry must start preparing how it will bounce back from the covid-19 pandemic.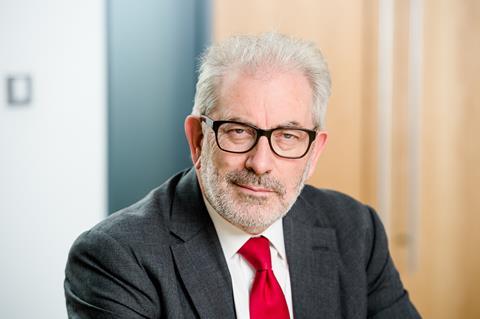 Kerslake (pictured) told Building the lockdown measures had "clearly had a serious economic impact" and added that government and the sector was going to need to think hard about how to get itself ready for "the recovery phase".
He said: "Into the recovery phase, the government will want to see the economy revive as quickly as it possibly can and I do think that getting projects, that are probably paused at the moment, under way, and getting them under way quickly, is going to be critical to the recovery.
"A lot of people are going to be giving thought to how we best achieve that."
He added:"I do think that construction is going to be critical."
> Engineer who led NHS Nightingale design is recovering from coronavirus
> Coronavirus and construction
Speaking to mark his appointment as chair of construction procurement specialist Pagabo, Kerslake said he did not see any reason why contractors would not be able to rebuild capacity and get sites up and running again very quickly once it was safe to do so.
He added: "Yes you've got to respond now, you've got to furlough staff. But I think good businesses will be thinking this will come to an end. What everybody I know of is doing is scenario planning, saying how might this return and plan for it so that when is does come, we're ready to go."
Kerslake, who is also a former communities department permanent secretary, said the government should reconsider the future of the Help to Buy scheme, which sees buyers given an equity loan worth 20% of the value of a property, but which is due to be reined in from April next year and then cancelled in 2023.
He added: "I think the challenge is going to be to restore confidence after what has been a big health and economic shock. The sort of things you'll be looking for is where the government can give confidence to the market, particularly on build for sale, with things like Help to Buy… I think they should at least be putting it on the list of things to be talking about.
"And I think also they'll need to look at the grant rates for new affordable housing."
The Home Builders' Federation, which represent UK private sector housebuilders, is already understood to have raised with the government the issue of the reform of and possible extension to Help to Buy in the light of the covid-19 crisis.