The Strategic Forum sets out work plan to feed into the government's industrial strategy for construction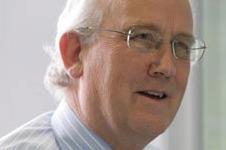 Experts from across the construction industry are to be invited to contribute to a new push to help develop a strategy to improve the industry.
The Strategic Forum for Construction today said it would be calling on experts from across the industry to help contribute to a new work programme aimed at improving the industry and feeding into the development of the government's industrial strategy for construction.
Earlier this month the government appointed an 18-strong panel to advise it on the development of an industrial strategy for construction.
The Strategic Forum's work programme comprises eight work streams covering:
Skills
Image of industry
Whole life value
Overseas trade
Supply chain
Access to Finance
SMEs
Innovation
The Strategic Forum said the programme emerged out of a meeting of forum member this week, which was attended by the government's chief construction adviser Peter Hansford as well as officials from the Department for Business, Innovation and Skills.
Strategic Forum for Construction chairman Bill Bolsover said: "The industry has a unique chance to work collaboratively with government to develop a real long-term vision for our sector, backed by hard commitments to ensure this vision is realised.
"But it is essential that we set off on the right foot, establishing a comprehensive view of where we want to be. The Strategic Forum is keen to work with experts from across the industry to develop this vision, and will be moving forward quickly with this work over the coming months".
For each work stream, industry representatives would "identify the change needed for UK construction to deliver world class performance".
"Building on the back of existing industry initiatives, action plans will then be put in place to ensure that this change is achieved," the Forum said.
"Completion of this work will draw from existing foresight work by industry bodies, and will require input from a range of experts, both from within the membership of the Strategic Forum for Construction and from the wider industry.
"Over the coming weeks Forum members will be inviting individuals and existing industry expert groups to contribute."