Europe set to run out of magnesium by the end of next month as China shuts down production due to rising energy costs
Steel production facilities across Europe face an "imminent risk" of shutdown because of a critical shortage of magnesium supplies from China, the construction sector has been warned.
A group of 12 European industry bodies have issued national governments with an urgent call for action amid dwindling stockpiles of the metal, which is needed to produce key alloys used in construction.
China produces 87% of the world's magnesium and has a near monopoly in Europe, accounting for some 95% of imports.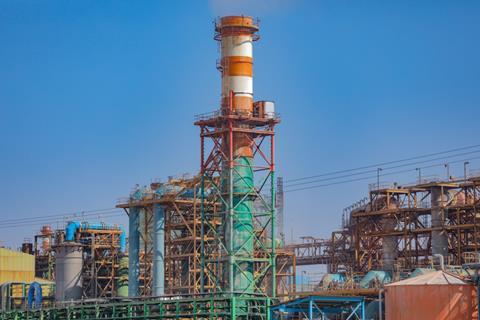 Since September, supplies of magnesium have been either halted or drastically reduced following China's decision to close huge swathes of its magnesium production facilities amid soaring energy costs.
The European trade bodies, which includes steel association Eurofer and the European Association of Metals, said that the shutdowns have resulted in an "international supply crisis of unprecedented magnitude".
They warned that Europe is now expected to run out of magnesium stocks by the end of November, causing "far-reaching ramifications" on supply chains across the continent.
Sectors most at risk include construction, packaging and the automotive industry, which relies on aluminium alloys containing magnesium for the manufacture of vehicles.
The current shortages have already resulted in record price hikes across the globe. Imports from China have increased fivefold to around £7,300 per tonne from £1,450 per tonne earlier this year.
The costs have made it almost impossible for European firms to produce or source materials which contain magnesium at a viable level, with the industry bodies warning that further escalations could result in business closures.
The group has called on the EU Commission and national governments to "urgently work towards immediate actions with their Chinese counterparts to mitigate the short-term, critical shortage issue as well as the longer-term supply effects on European industries".
German chancellor Angela Merkel flagged the issue during an EU leaders' summit late last week, while Czech prime minister Andrej Babis called the situation a "disaster".
Beijing has insisted the shortages will be temporary, with China Magnesium Association general secretary Sun Qian giving reassurances to German media that the country would not ban exports of magnesium.
In 2001, Europe was forced to close its remaining magnesium production as a consequence of dumped Chinese imports.
Around 1.2 million tonnes of magnesium are produced each year, with Europe and North America using about 19% each.