Contractor posts strong results with pre-tax profit up 9%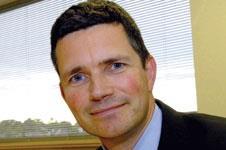 A high proportion of repeat orders and growth in infrastructure helped Costain increase pre-tax profit by 9% in its full-year results to 31 December 2012.
Pre-tax profit grew to £26.1m from £23.9m the previous year. A focus on higher margins, now up to 4%, led to a drop in revenue of 5% to £934.5m, down from £968.3m the previous year.
Costain chief executive Andrew Wyllie told Building the results reflected a focus on "repeat orders for blue chip customers", with repeat business up to 90%.
Wylie said: "All the major blue chip clients are looking to consolidate their supply chains and are hoping to use fewer contractors. They're changing the way they procure and going for a much more integrated approach."
The firm's infrastructure division increased revenue by 20% to £562.3m, up from £466m.
Costain said the rail, highways and airport divisions continue to see high tendering activity.
During the year Costain secured new contracts and extensions worth £900m with a year-end total order book of £2.4bn. The firm has around £1.7bn of revenue secured for 2014 onwards.
Wylie said the firm was "ramping up" its business development push in the water sector and saw "lots of opportunities in oil and gas".
Wylie added: "Clients now want a much more long term relationship that works better for them. The notion you can offer yesterdays product at yesterday's price is not what we believe in at Costain."