Grant Shapps says building more quickly must be the norm after pandemic is over
Transport secretary Grant Shapps has told construction it must start building major infrastructure projects faster.
Speaking at last night's daily government briefing on the covid-19 pandemic, Shapps (pictured) said the sector needed to learn from the Nightingale hospital projects.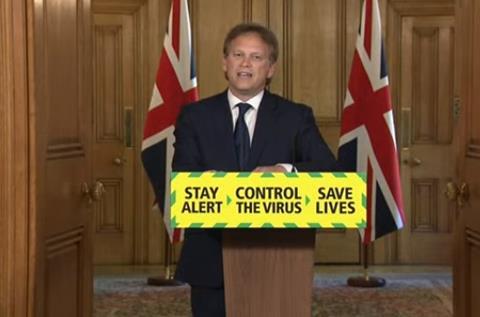 He said: "If building a new hospital takes just two weeks, why should building a new road take as long as 20 years?
"We must exploit our new-found capacity to respond at pace and apply it to rapidly improving our infrastructure."
But Shapps didn't put all the blame on industry, saying government needed to examine why bureaucratic processes made UK infrastructure "some of the costliest and slowest in Europe to build".
He said: "We somehow managed to do things in weeks that would normally take years. Building new hospitals, moving public services online, making instant reforms and fast-tracking new laws. We want to ensure we can maintain this momentum."
As part of the briefing, Shapps revealed that Highways England had completed £200m of work in April, while Network Rail had finished £550m of projects in the same month.
Shapps said the maintenance projects were completed at a lower cost, in less time and causing less disruption than they normally would due to the fact they were being carried out during lockdown.
He added the government was also in the process of improving and repairing roads, installing electric vehicle charging stations and filling in potholes.