Public Accounts Committee says government's national infrastructure plan lacks clear priorities and a strategic vision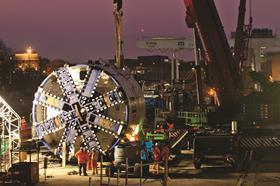 The government's infrastructure plan is merely a long list of expensive projects that lacks clear priorities and a strategic vision, an influential group of MPs has said.
In a report on the government's National Infrastructure Plan, the Public Accounts Committee said the government maintained that the plan had identified 40 priority projects and programmes, but in reality it lists 200 individual projects that are said to be priorities.
The committee also warned that with around 64% of £310bn in investment required for the programme to come from the private sector, with consumers likely to shoulder the cost through higher bills for utilities and other services.
Margaret Hodge, Labour MP and chair of the Public Accounts Committee, said: "Investment in infrastructure is crucial for stimulating economic growth. However, the Treasury's Infrastructure Plan is simply a long list of projects requiring huge amounts of money, not a real plan with a strategic vision and clear priorities.
"The Government needs to urgently assess the impact on consumers and how this can be contained.
"Given the difficulty in raising private finance, the government may have to use taxpayers' money to attract investors through direct grants, guaranteed incomes or agreeing to bear certain risks.
"Although the level of government support required is not yet clear, it will be either consumers or taxpayers who will have to pay up, and so openness about the impact of government decisions is essential.
"Investors must also accept proper transparency over their costs and rewards in delivering infrastructure projects to show that their returns are reasonable and that any government support they receive is justified."
John Cridland, director general of the CBI, said: "I have a queue of businesses at my door telling me delivery of the government's infrastructure plan needs speeding up. "We need ministers to pick three or four big infrastructure projects that demonstrate to investors what we can achieve and then doing everything in their power to see them through."