Talent Retention Scheme aimed at redeploying workers who lose their jobs elsewhere in construction
A talent retention scheme to prevent thousands of staff leaving the industry because of redundancy has been formally set up by the chancellor.
Rishi Sunak made the announcement in his summer statement this afternoon which will see an online portal launched later this month to support redeployment of staff at risk of redundancy across the sector.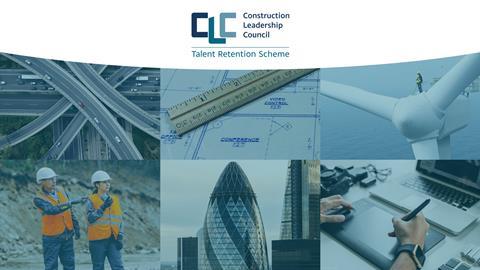 The programme now has funding secured until the end of the financial year, providing a free online platform for any organisation looking to hire.
>> Chancellor unveils raft of measures to get construction moving again
Called the Construction Talent Retention Scheme, it will also enable temporary employee loans between businesses and will give job-seeking workers from other sectors a route to find new employment in construction.
The initiative, which is based on a model used for the aerospace and automotive sectors, had been called for by the Construction Leadership Council (CLC) back in May.
CLC chairman Andy Mitchell said: "This is a great example of what we can achieve when we work collaboratively with government and we look forward to continuing in this spirit when the proposals and recommendations of our broader Roadmap to Recovery are published."
And Mace chief executive Mark Reynolds, skills workstream lead at the Construction Leadership Council, added: "The CLC's Construction Talent Retention Scheme will offer a critical lifeline for the construction industry, it will help the industry retain and share our exceptional talent needed to deliver vital infrastructure and support the country's recovery plan. The scheme is a great example of government and industry collaboration during these challenging times for the construction sector."
Businesses can register their interest in the scheme at: www.trs-system.co.uk/construction